Cargotec – one of Finland's largest publicly listed software companies
05/03/2018
In 2017, Cargotec's software sales were EUR 159 million. As there is approximately 17 billion U.S. dollars of waste annually in the cargo-handling value chain, Cargotec could have significant future potential in developing an efficient container traffic ecosystem.
Xvela is the first cloud collaboration platform for terminal operators and ocean carriers which provides actionable visibility, real-time communication and connected intelligence.
Cargotec is known for its cranes, and the company's strategy is to become the leader in intelligent cargo handling. In practice, every firm on the cutting edge of new development speaks about the possibilities of digitalisation, the industrial Internet and connectivity, and it is not always easy for investors to assess which sort of potential the industrial Internet, for example, offers to companies. However, not many companies have actual software net sales , and therefore the assessment of digitalisation or its impact on financial figures can also be difficult for investors. Cargotec's software sales was EUR 159 million in 2017, and the goal is to double the figure over the next 3–5 years. Indeed, Cargotec is one of Finland's largest publicly listed software companies, as measured in terms of sales. Cargotec's software business net sales are bigger, for example, than Basware's (sales approximately EUR 149 million in 2017), and F-Secure's net sales was only EUR 11 million more – about EUR 170 million in 2017.

According to research carried out by McKinsey, there is approximately 17 billion U.S. dollars of waste annually in the cargo-handling value chain. Amongst the biggest reasons for this is the poor sharing of information between ships and ports. There can be as many as 20,000 containers in a container ship, but information on the cargos to be unloaded at port may still travel by fax or email. Cargotec became the market leader in stowage planning systems as a result of the Interschalt business acquisition in 2016. Cargotec is also a clear market leader in Enterprise Resource Planning (ERP) systems for ports. It is exceptional that a significant number of customers still develop their ERP systems themselves. It may also not necessarily be an optimal situation in the future to operate large in-house IT departments.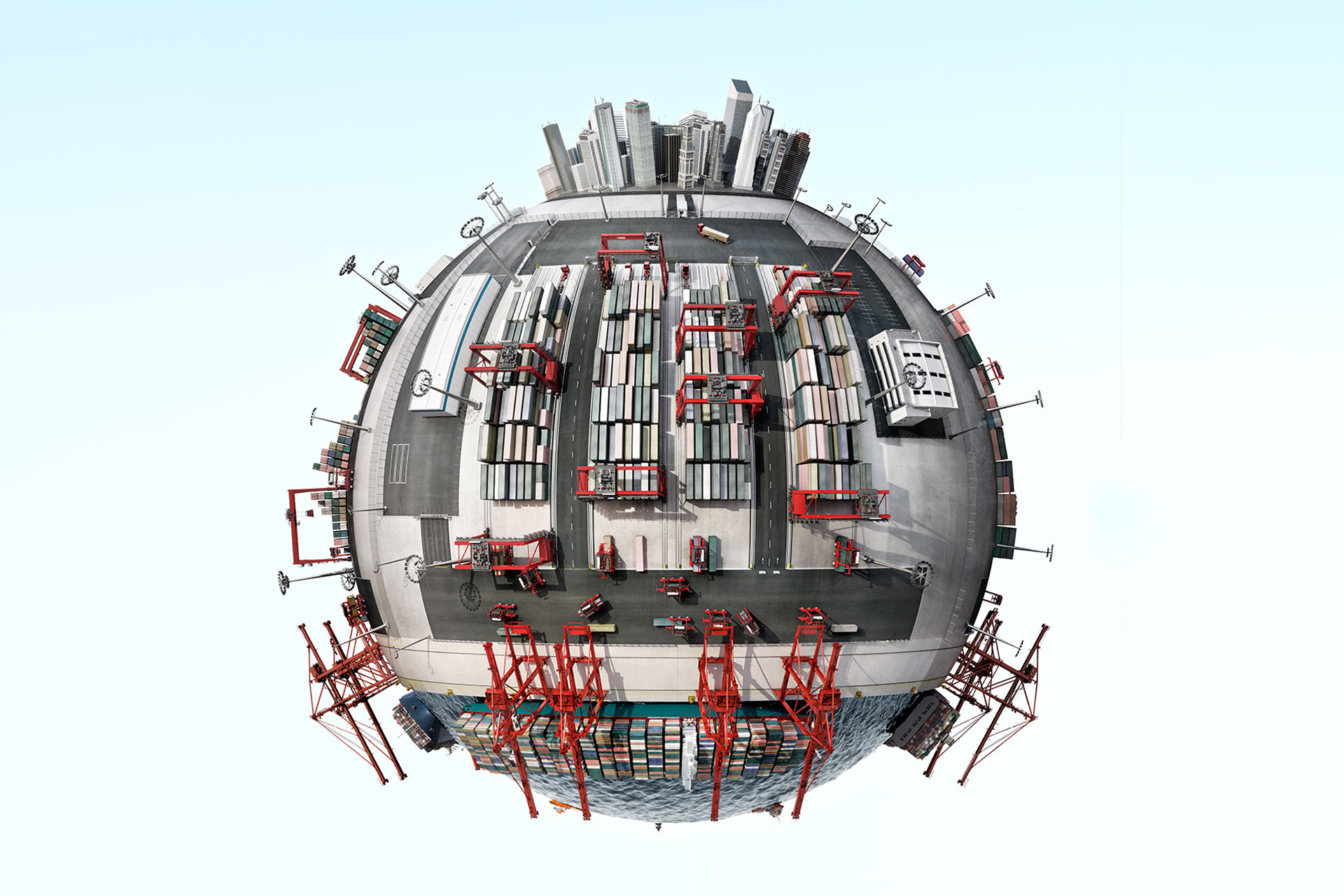 Kalmar OneTerminal provides an integrated automation solution by bringing together Kalmar and Navis software systems, equipment and services.
From the valuation perspective, the software business offers considerable potential. Of Cargotec's software business, approximately ⅔ is currently very stable. In the future, our aim is to switch to the so-called SaaS model. Consequently, Cargotec's revenues would be based on a small compensation each time a container is moved. The advantage of the SaaS business model is a rather stable revenues, even if transfer to this system frequently reduces turnover over the short term. Investors have typically appraised companies functioning with the SaaS model by rather high valuation multiples: In Silicon Valley, SaaS companies have been valuated at even 10x EV/Sales, when Cargotec's current EV/Sales is 1.1x. In this respect, comparison of Cargotec in relation to historical valuation factors is not necessarily a relevant approach.

The development of a container traffic ecosystem could also be part of the future potential. A significant step in this direction has been the development of XVELA and the making of the first related commercial agreements. Could a company known for its cranes become the Apple or AirBnB of container traffic – the ecosystem of the sector as a whole?