IR Blog: My journey as an IR and Communications Trainee during times of change
28/08/2023
What it is like to take on the role of an IR and Communications Trainee at a listed, multinational company during the planning phase of a potential partial demerger?
As an Economics student embracing the role of an IR and Communications Trainee, I've delved head first into the world of financial communication, and the trends and dynamic nature of the global cargo handling industry. This blog post serves as a window into the experiences and insights I've gained while working at a listed, multinational company in such unique times of transformation. 
In the beginning of my traineeship, my focus revolved around acquainting myself with the cargo handling industry, and simultaneously Cargotec's businesses Kalmar, Hiab, and MacGregor and their different operations. Merely a week into my summer traineeship, I got to take part in my first results day, during which the planning of a potential partial demerger of Kalmar was announced. This marked the beginning of a period characterised by transformation and change, and with that, unique learning opportunities. 
Naturally, the announcement was followed by excitement, confusion and numerous questions from stakeholders within and outside the organisation. The consistency and accuracy of information became crucial; whether it was investors, analysts, or media, delivering a consistent message was key. During the results day, I had the privilege to support both internal and external webcast sessions on-site at the studio. This provided an excellent opportunity to listen and learn as the management group answered the investors', analysts', and employees' most burning questions.
Post-announcement work weeks
Post-announcement work weeks were filled with investor meetings, updating presentations and materials, and various benchmarking analyses for the potential demerger and listing. One of the highlights of this period - and my traineeship - was no doubt interviewing our CFO Mikko Puolakka prior to the silent period ahead of the second quarter results. My video-related responsibilities continued as I got to present the financial highlights from Q2 as part of the half-year financial report release process. 
Looking back at my traineeship, I'm thankful for the responsibilities and opportunities given to me. As I bid farewell to this chapter, I carry with me an understanding for the importance of consistent and accurate communication in upholding stakeholder confidence amid transformative periods. Contributing in preparing the financial report, producing communication materials, and attending investor and IR events have provided me with a comprehensive view of the investor relations landscape. My journey at Cargotec has undoubtedly broadened my horizons, nurturing a growth that I will carry forward into the future. Yet, beyond professional growth, I carry with me colleagues who turned into friends, enriching this experience even further.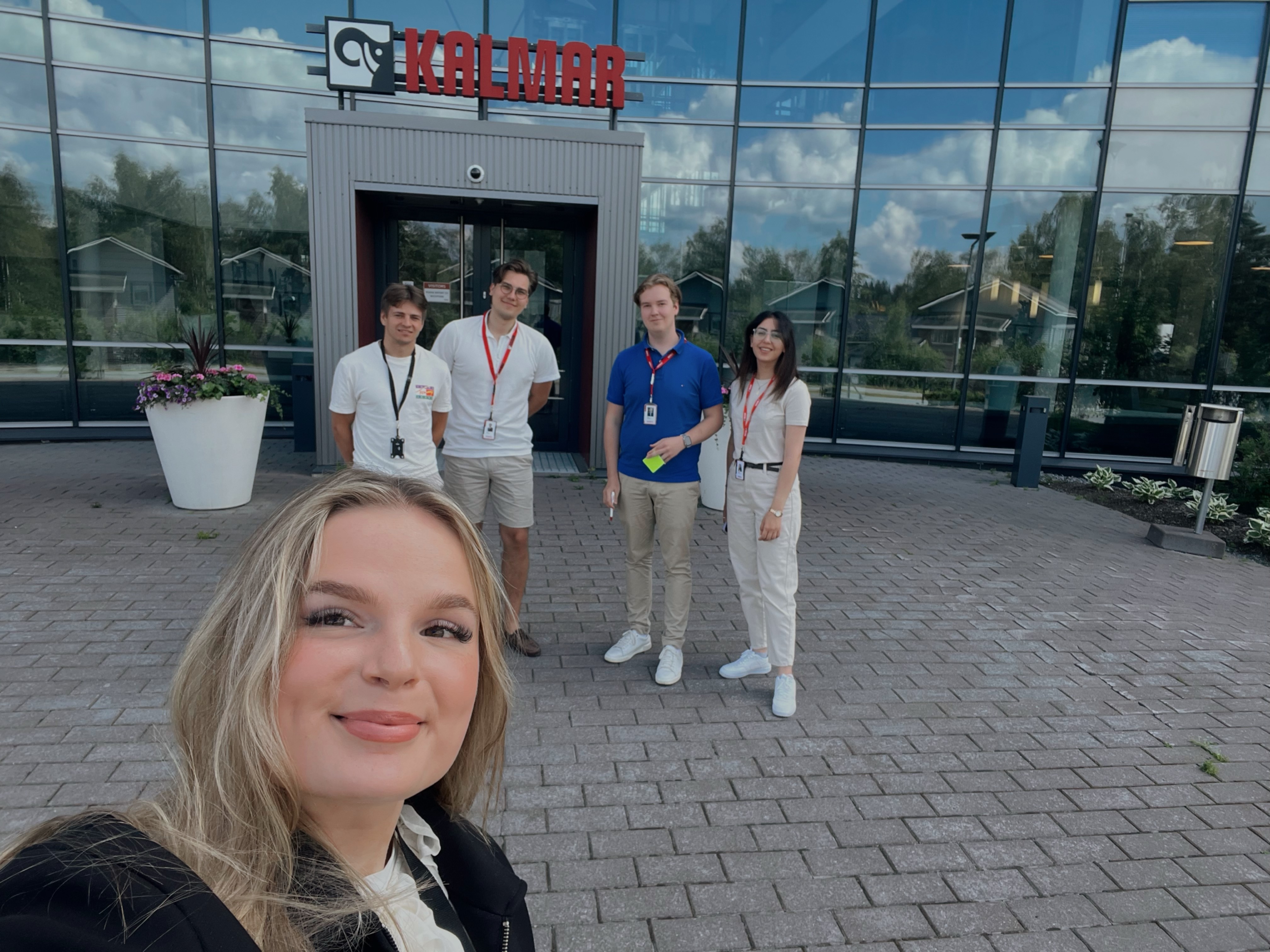 Trainee Day in Tampere, June 2023
Author: Nicole Gustafsson, IR and Communications Trainee