Cargotec appoints Scott Phillips as President of Hiab
CARGOTEC CORPORATION, STOCK EXCHANGE RELEASE, 23 AUGUST 2018 AT 9.30 AM (EEST)
Scott Phillips, B.Sc. (Industrial Technology), MBA, (b. 1966) has been appointed President of Hiab business area as of 1 October 2018. He will be a member of the Cargotec Executive Board and report to CEO Mika Vehviläinen.
Scott Phillips joins Cargotec from General Electric where he holds the position of Vice President and CEO Mining. Prior to that, he has during his 28 years' career held various global leadership positions in the construction and mining industries, working for Sandvik and Caterpillar Inc., among others.
"I warmly welcome Scott to Cargotec and Hiab. He has a proven track record of leading global, multi-billion euro technology businesses in various geographies. I expect him together with the Hiab leadership team to further develop Hiab's business, continuing its profitable growth and supporting the ambition to be the global leader and number one partner for on-road load handling solutions," says Cargotec CEO Mika Vehviläinen.
"I am excited to join a great company in Cargotec and feel privileged to lead Hiab. Hiab has not only a proud history of nearly 75 years, but is recognised as leader in on-road load handling. With the dedicated team of over 3,500 people, my ambition is to continue pioneering in technology, services, and supporting our customers throughout the product's lifecycle," says Scott Phillips.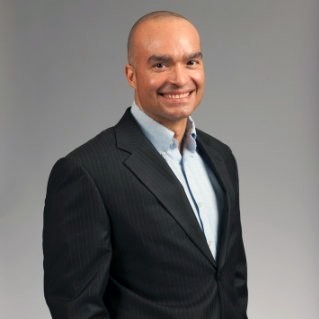 Roland Sundén, current President of Hiab, will take up a corporate development role in Cargotec as of 1 October, continuing to report to Mika Vehviläinen and as a member of the Cargotec Executive Board. "I want to thank Roland for the impressive turnaround and growth in Hiab he and his team have achieved since 2014. I am grateful that he has agreed to support Cargotec for some time still before his retirement in various large projects that will benefit from his strategic capacity, track record in successful business transformation, and leadership," Mika Vehviläinen continues.
"I started my role in Hiab in May 2014 with the mission to turn the potential of the company and the market into profitability of the business. Together with the Hiab leadership team and our committed global organisation, I am proud that we have been able to manage a strong turnaround and embarked on a journey of profitable growth. After four intense and highly rewarding years, I am looking forward to a new exciting challenge in Cargotec. I have no doubt that Scott together with the leadership team will lead Hiab into its next era of growth, becoming the undisputed leader in our industry and preferred partner to our customers," states Roland Sundén.
Scott Phillips' CV and image are attached.
Further information for the press and investors:
Mika Vehviläinen, CEO, tel. +358 20 777 4100
Hanna-Maria Heikkinen, Vice President, Investor Relations, +358 20 777 4084
Pia Friberg, Director, Corporate Communications, tel. +358 40 097 1842
Cargotec (Nasdaq Helsinki: CGCBV) enables smarter cargo flow for a better everyday with its leading cargo handling solutions and services. Cargotec's business areas Kalmar, Hiab and MacGregor are pioneers in their fields. Through their unique position in ports, at sea and on roads, they optimise global cargo flows and create sustainable customer value. Cargotec's sales in 2017 totalled approximately EUR 3.2 billion and it employs over 11,000 people. www.cargotec.com
Attachments:
Scott Phillips, CV
Scott Phillips, image
Attachment: