Meet our authors
02/03/2018
Here you can find a list of our passionate spokespeople for #smarterbettertogether. Get to know our experts and follow them on social media to capture their insights!
Mika Vehviläinen
Mika is the CEO of Cargotec. He joined Cargotec in March 2013, and before that he worked as the CEO of Finnair. 
"We take our technology and market leader position seriously, and encourage our fellow peers in the cargo handling industry to join forces in this quest for a better tomorrow." Follow Mika on Twitter and Linkedin.
Soili Mäkinen
Soili is a member of the Cargotec Executive Board and she heads Cargotec's information management development as the company CIO and Senior Vice President, Digitalisation. In realising Cargotec's strategy, during the last three years she has been heavily focused on speeding up the company digital transformation in the wide sense of the word: to boost the technology and data utilisation for the benefit of Cargotec's and its customers' businesses. Follow Soili on LinkedIn and Twitter.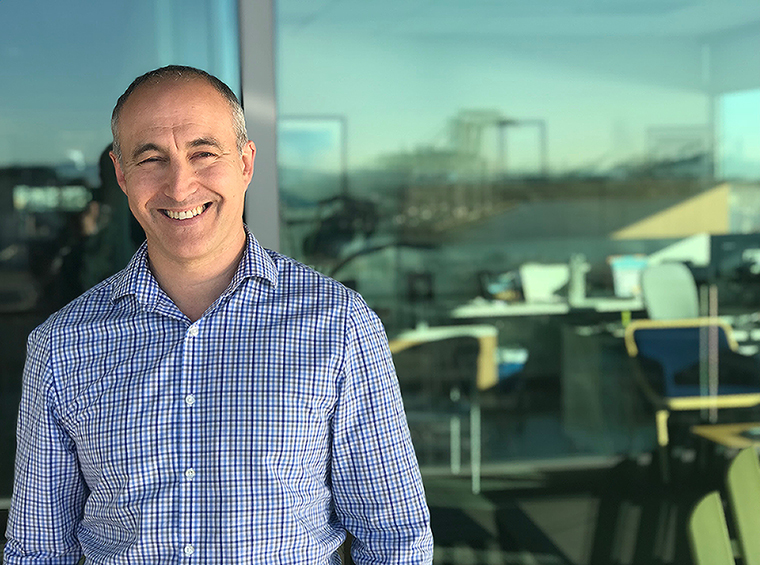 Andy Barrons
Andy is responsible for Cargotec's Navis's marketing and portfolio product strategy. Andy has extensive knowledge of ocean freight industry, automation and strategic marketing, among others. Earlier in his career, Andy worked at the Financial Times, leading marketing and business development for the FT in Europe and North America. Follow Andy on LinkedIn.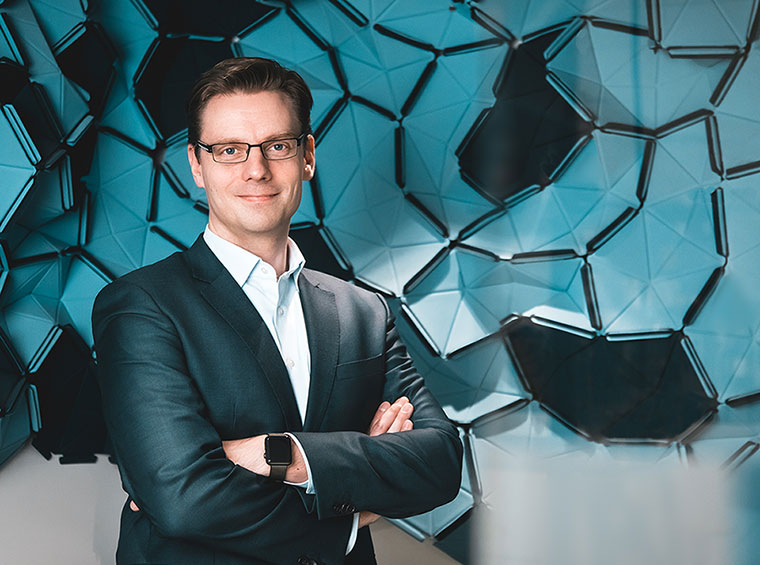 Lasse Eriksson
As VP, New Service Business Concepts at Cargotec's business area Kalmar, Lasse develops Kalmar's presence in the fields of service, digitalisation and collaboration. Lasse is passionate about cooperation, having basically invented the "hackathon" concept in Finland. Follow Lasse on LinkedIn and Twitter.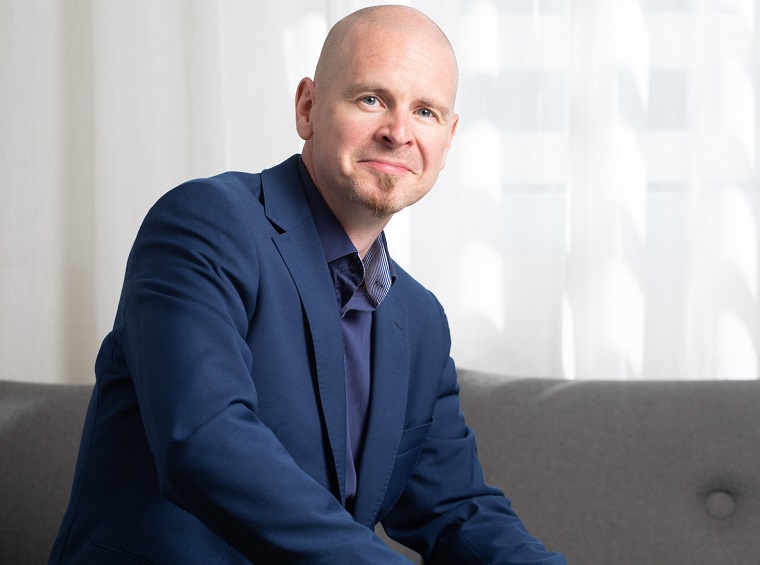 Tero Hottinen
Tero has a versatile background in digital business development, innovating, start-up collaboration and R&D. He is currently working to find new disruptive digital solutions to help build a smarter and better cargo industry.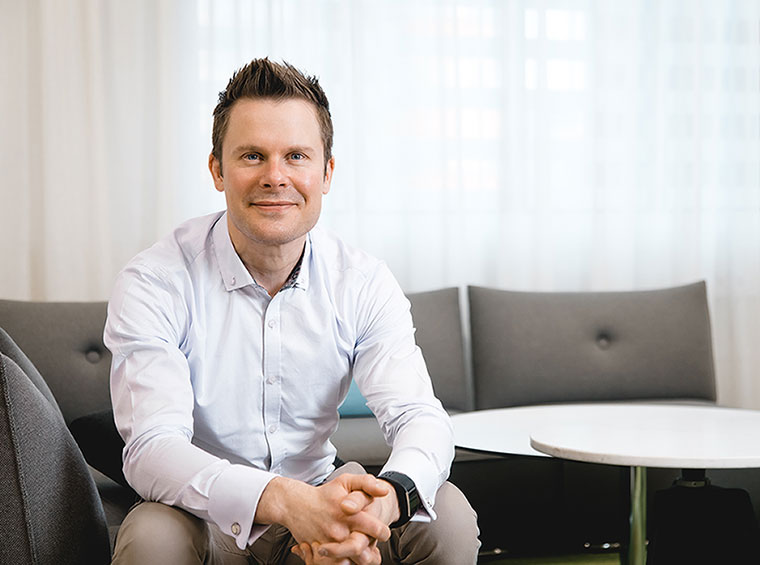 Ville Karkiainen
As VP, Leadership and Talent Development, Ville heads Cargotec's HR development. He is a human capital strategist, specialising in change management, culture change and leadership transformation. Ville is a passionate writer, and he blogs regularly at LinkedIn. Follow his writings here.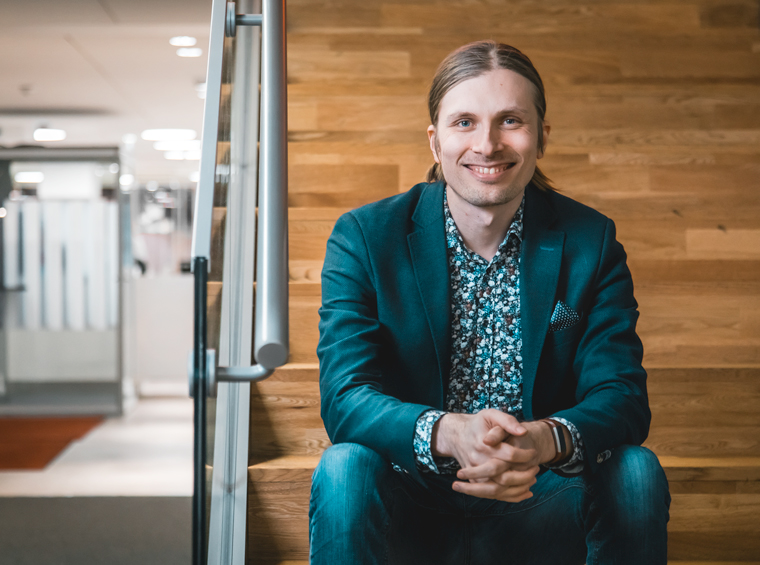 Jukka Lindström
Jukka is VP of Digital Transformation at Cargotec. For the past decade and in various companies, he has been an active change catalyst, coach and leader in transformations aimed at increasing business and development agility. His current responsibilities at Cargotec focus on paving the way for Cargotec to become a fully digital industrial company and a global leader in Intelligent cargo handling. Follow Jukka on LinkedIn and Twitter.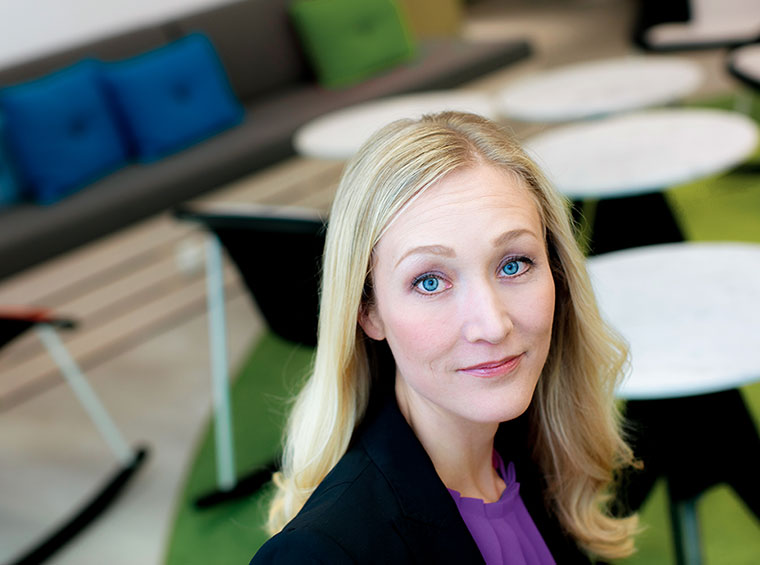 Karoliina Loikkanen
Karoliina is heading Cargotec's sustainability. For over ten years she has been working to develop Cargotec's stand on these issues, as well as the way how the company reports them. During these years Cargotec has, for example, launched its Offering for eco-efficiency product group, and developed Cargotec sustainability processes towards international standards. Follow Karoliina on LinkedIn.
Read Karoliina's first blog, and the second one.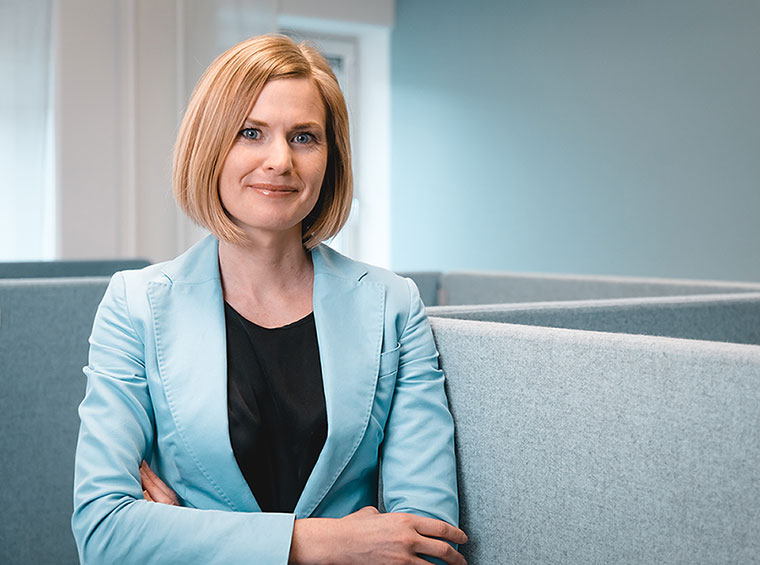 Anna Romberg
As the VP Ethics and Compliance at Cargotec, Anna is responsible for driving transparent and responsible business throughout the value chain. Her work is to ensure that business is done in line with the Cargotec Code of Conduct. She has a clear objective to support the business to do things right so that Cargotec is a a safe and trusted partner for customers, employees, shareholders and other stakeholders. Follow Anna on LinkedIn.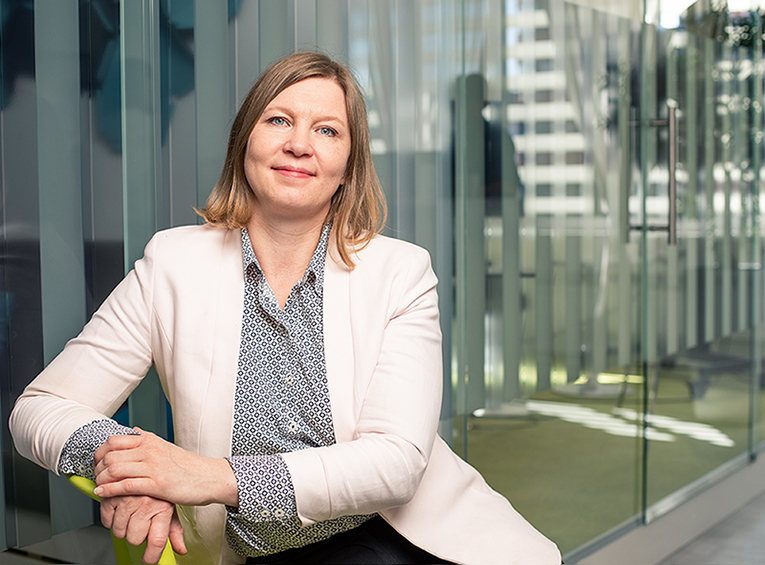 Tuula Virtanen
Tuula is responsible for the Software Robotic Automation at Cargotec. She has strong knowledge of supporting business with automation. Ensuring usability and selecting the right set of tools are her special interests. Follow Tuula on LinkedIn and Twitter.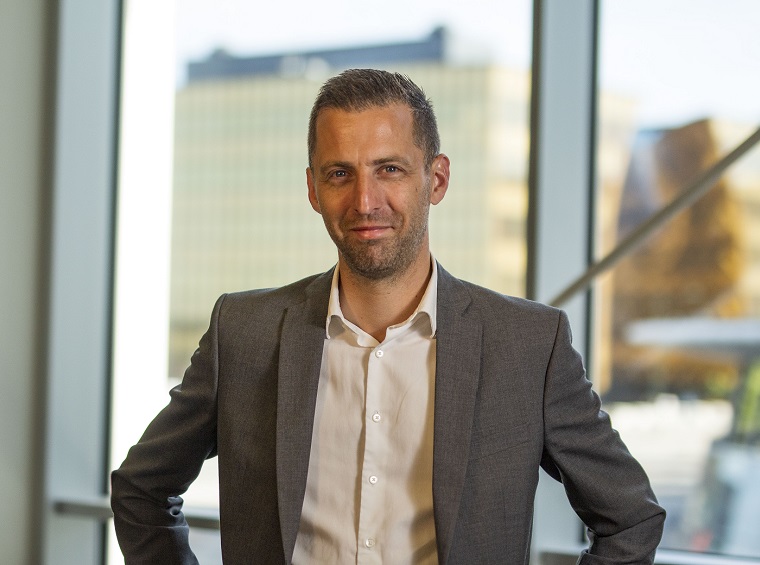 Marcus Ejdersten
Marcus joined MacGregor in 2007, presently leading the strategic marketing of MacGregor's extensive solutions and services portfolio towards marine and offshore industries. His experience covers a wide range of marine industry: naval diving equipment, propulsion systems, cargo and load handling solutions, R&D, all the way to sales and strategic marketing. Marcus is  passionate about improving the efficient transportation of cargo, supporting the global trade and growth with energy-efficient cargo and load handling solutions fit for the future needs. Follow Marcus on LinkedIn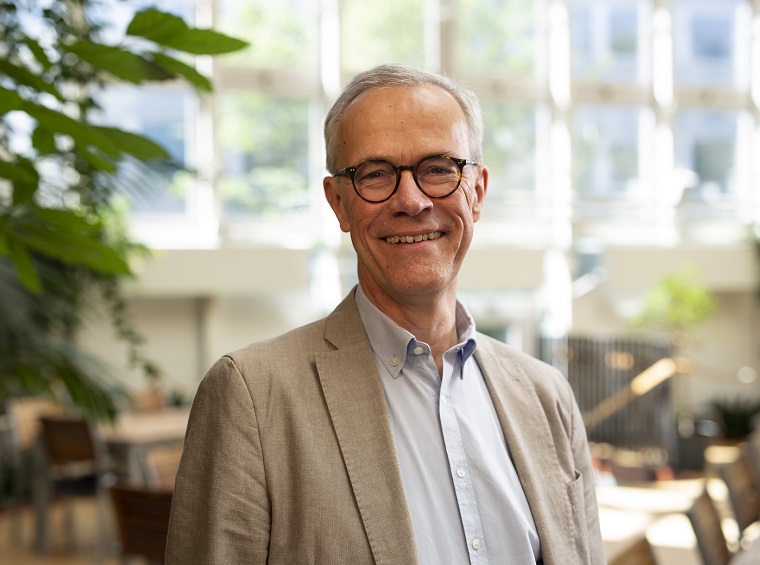 Peter Söderberg
Peter is VP Offering Development at Kalmar, working with coordination and development of all products and solutions developed and sold by Kalmar. Currently his main focus is on transferring the Kalmar portfolio into eco-efficiency solutions through electrification, digitalisation and automation. Peter has a long background within global OEM and Tier 1 companies in commercial automotive and off-road industry, working as an R&D and Strategic business development leader. Follow Peter on LinkedIn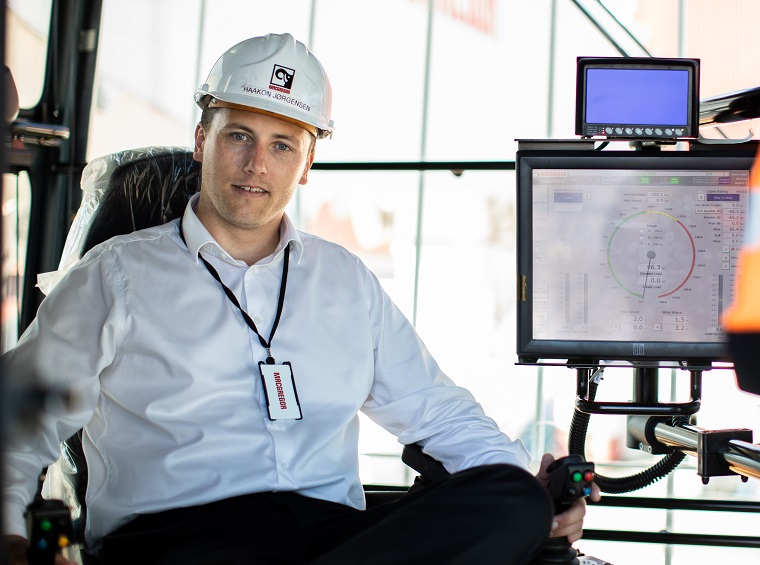 Håkon Jørgensen
As Director Digitalisation at Macgregor, Håkon is driving, coordinating and aiding digitalisation initiatives that create value for customers, internal business units and shareholders. With multi discipline understanding and work experience from different industries, Håkon is looking for the larger picture, yet always trying understand the building blocks needed to support it. Follow Håkon on LinkedIn.