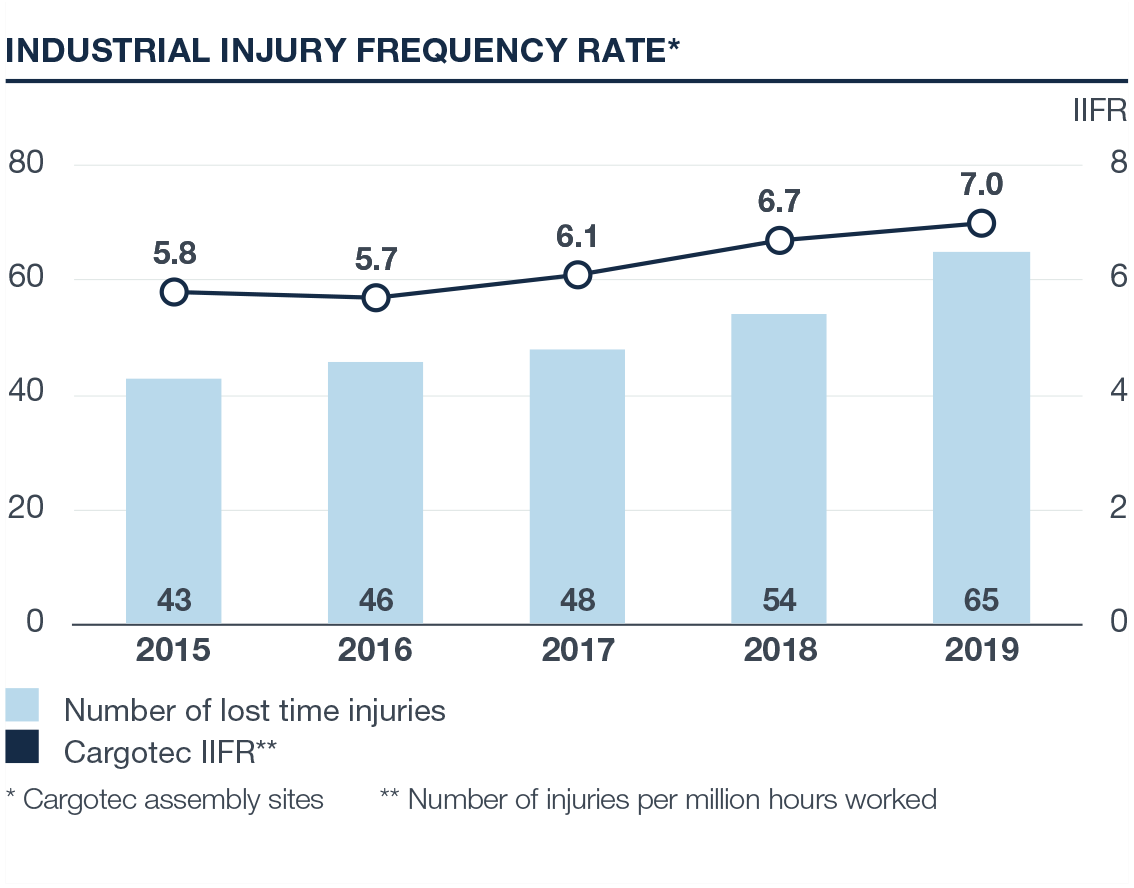 We develop occupational health and safety issues continuously to secure a safe working environment for our employees.
Our management follows actively the development in this area on various organisational levels. Our ultimate target is zero occupational injuries, and some of our sites have already achieved that level.
Occupational health and safety issues are included in Cargotec's sustainability targets, which the Board of Directors and the Cargotec Leadership Team follow regularly. Business areas have their specific occupational health and safety programmes, which are built to take into consideration the characteristics of their respective operational environments.
Health and safety programmes include, for example, various types of trainings, health and safety practice development and audits, as well as target follow-ups.
Ensuring and managing occupational health and safety issues is always the responsibility of the management of the company. As we nevertheless want to guarantee our employees the opportunity to highlight issues that they consider to risk safe working conditions, all employees have the possibility to bring up anonymously their health and safety conditions-related concerns. For this purpose we use the Cargotec Speak-Up line, a communication channel that primarily supports the enforcement of our Code of Conduct.