Value creation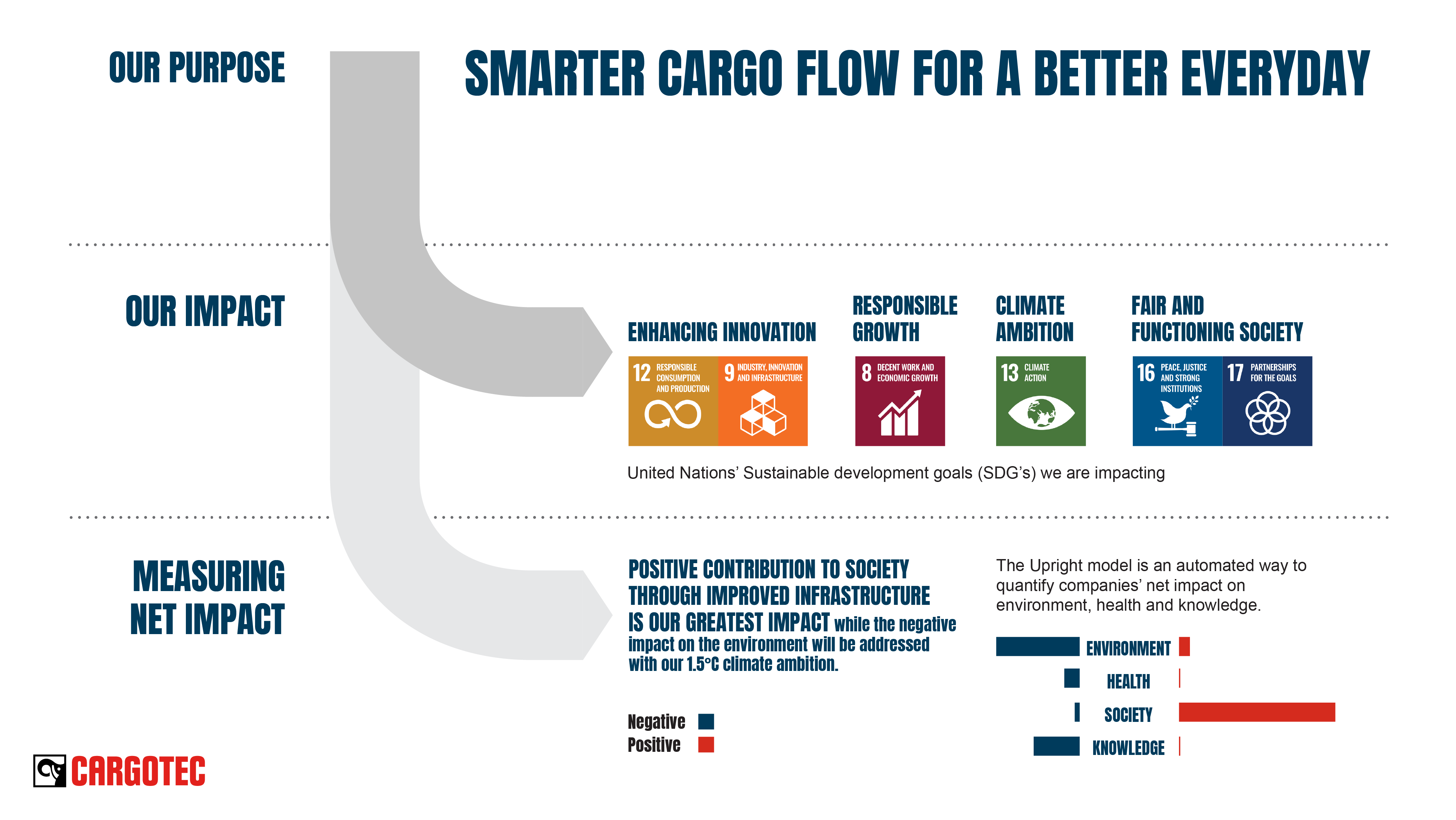 If you would like to read more about our Value creation model, please visit here.
Net impact
Cargotec participated in the Net Positive Nordics research consortium of the Upright Project in 2020. Upright states their mission is to incentivise companies to optimise their net impact. This means moving from measuring performance to measuring impact - what do we get done with the resources we use.
The net impact is calculated based on the products and services that Cargotec provides, and it takes into consideration the whole value chain. Upright's net impact model analyses the impact against four dimensions, environment, health, society and knowledge, by drawing from scientific articles. 
Our positive contribution to the society, through improved infrastructure and creation of taxes and jobs, stands out in our profile. This proves that cargo handling equipment is essential to keep modern society running and that we are delivering on our purpose, smarter cargo flow for a better everyday.
Greenhouse gas and other emissions are the biggest negative impact of Cargotec, which is a result of both the manufacturing operations and usage of our products, especially the diesel driven equipment. We have addressed this by setting our climate ambition to be a 1.5 degree company to mitigate the adverse climate impact.
The negative impact in the knowledge dimension arises from our educated personnel who are considered as a scarce resource. However, this negative impact is well compensated with the much higher positive impact on the society dimension. The negative health impact is related to occupational injuries and carcinogenicity of used fossil fuels. With our electrification and automation strategies we are effectively addressing it.