Investors' site visit to RCI factory in China: competitive solutions for both Chinese and global markets
20/06/2017
Site visit to RCI factory and container terminal in Taicang, China, 15 June

Cargotec took 16 investors and analysts to the factory of Rainbow-Cargotec Industries joint venture and container terminal in Taicang, China on June 15. The visit was part of Finnish Industrial Week, which was organised together with other Finnish companies Valmet, Kemira and Stora Enso between 12-16 June. Besides the site and terminal tours, Cargotec's day consisted of the presentations given by Kalmar's President Antti Kaunonen, and Senior Vice President of Kalmar Asia-Pacific (APAC) Peter McLean. We gave an overview about Kalmar's strategy and RCI's role for Kalmar, described current APAC market situation and outlook as well as views on how automation is developing in Asia-Pacific. In addition, we were delighted to have the chairman of Rainbow Group and General Manager of RCI Wu Jian presenting RHI and describing the advantages of the joint venture.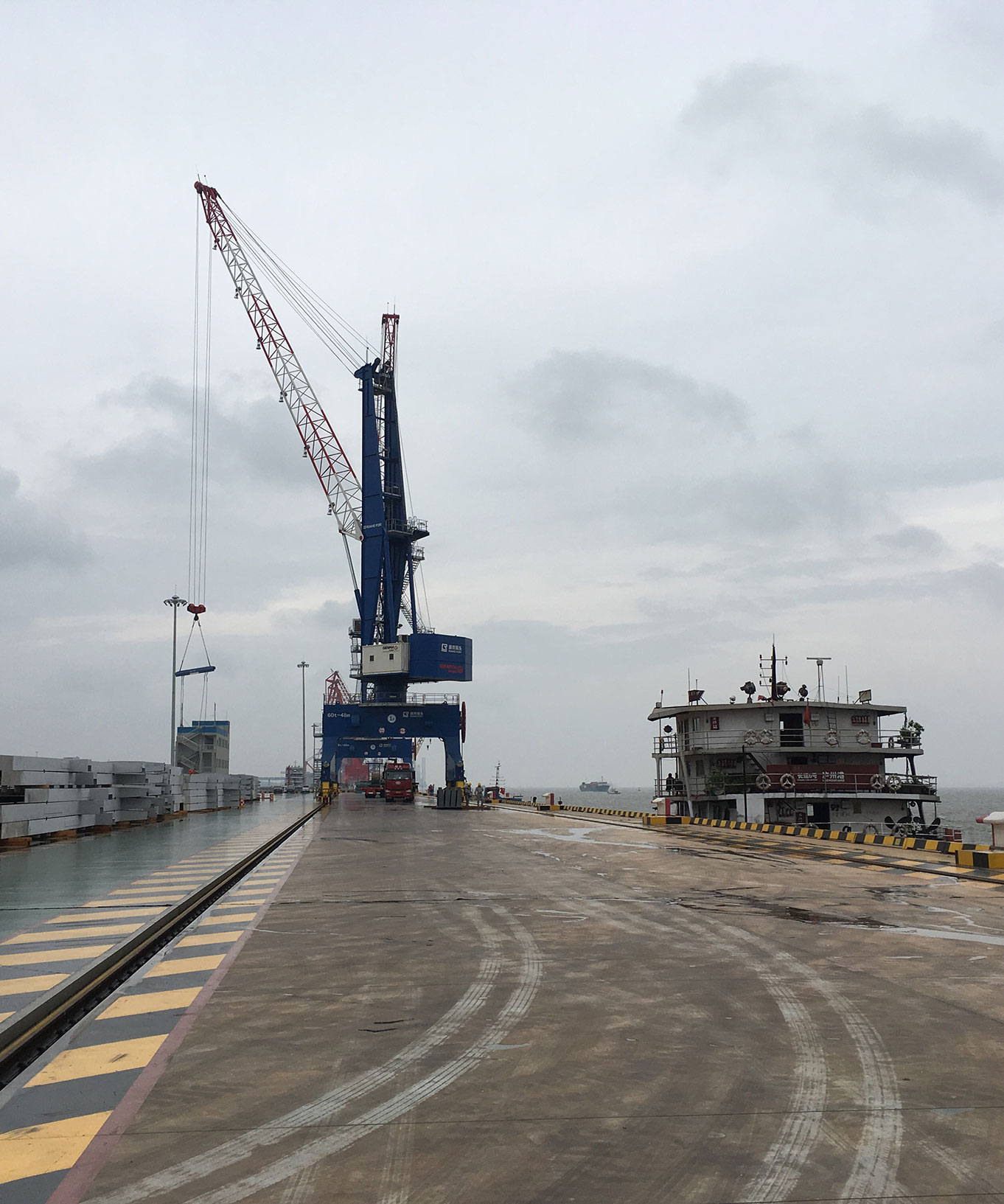 Rainbow-Cargotec Industries (RCI), established in 2012, is a joint venture with Cargotec's long-time partner in China, Jiangsu Rainbow Heavy Industries (RHI). Cargotec's contribution in the joint venture is technology know-how, customers' business knowledge, proven routes to market, access to global markets, global brands and good company image and recognition. Rainbow's contributions are production knowledge, Chinese brand, access to local labour, strategic location, and access to some local customers and authorities.
RCI is responsible for the production of Kalmar rubber-tyred gantry cranes (RTG), automatic stacking cranes (ASC), rail-mounted gantry cranes (RMG) and ship-to-shore cranes (STS). In addition, it is possible to assemble certain MacGregor offshore cranes in the RCI factory. Even though the factory is located in China, the majority of the equipment is shipped to other countries all over the world.
Kalmar has a strong position in growing APAC market. Majority of global container throughput takes place in APAC. Like all over the world, automation plays important role in attaining growth in APAC. The next wave for automation is most likely coming from brownfield terminals, as there is demand and interest for automating existing manual operations. Kalmar is ready to take its share of the development, as it already has products and capability to automate both existing straddle carrier terminals and RTG terminals. A successful example of greenfield terminal automation is VICT in Melbourne, Australia, which was a Kalmar OneTerminal project.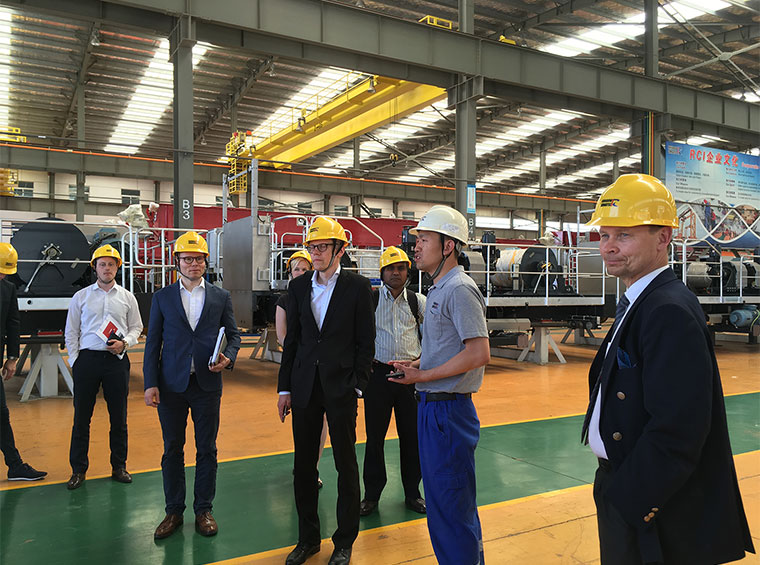 McLean stated that Kalmar has a great competitive position in China, as it has a well-established brand, strong agent and distribution network and comprehensive service support. In addition, having manufacturing capabilities with Shanghai factory and RCI as well as being the leading player in terminal software, empty container handler and reach stacker markets are competitive advantages. Kalmar's current strategy is to expand sales coverage and service capabilities and to focus on key account management.  
Kalmar is also planning to make use of its manufacturing capabilities and expand to intermodal terminal market to accelerate growth in APAC.
We also had a tour of the site, including the RTG assembly line as well as the new jetty. After the site tour, we had a chance to see the local container terminal in Taicang - an impressive terminal with 4 million TEU capacity. During the whole event, the discussion was active and there were questions about e.g. pricing development of Kalmar and competitors, the role of services in APAC, Kalmar's market share in different crane types and potential future automation projects. It is good to remember that Kalmar has a strong market position in this attractive market and that future long term growth opportunities look exciting.
Watch the video of the visit below.