Capital Markets Day 2022
Cargotec organised a Capital Markets Day on 15 November 2022.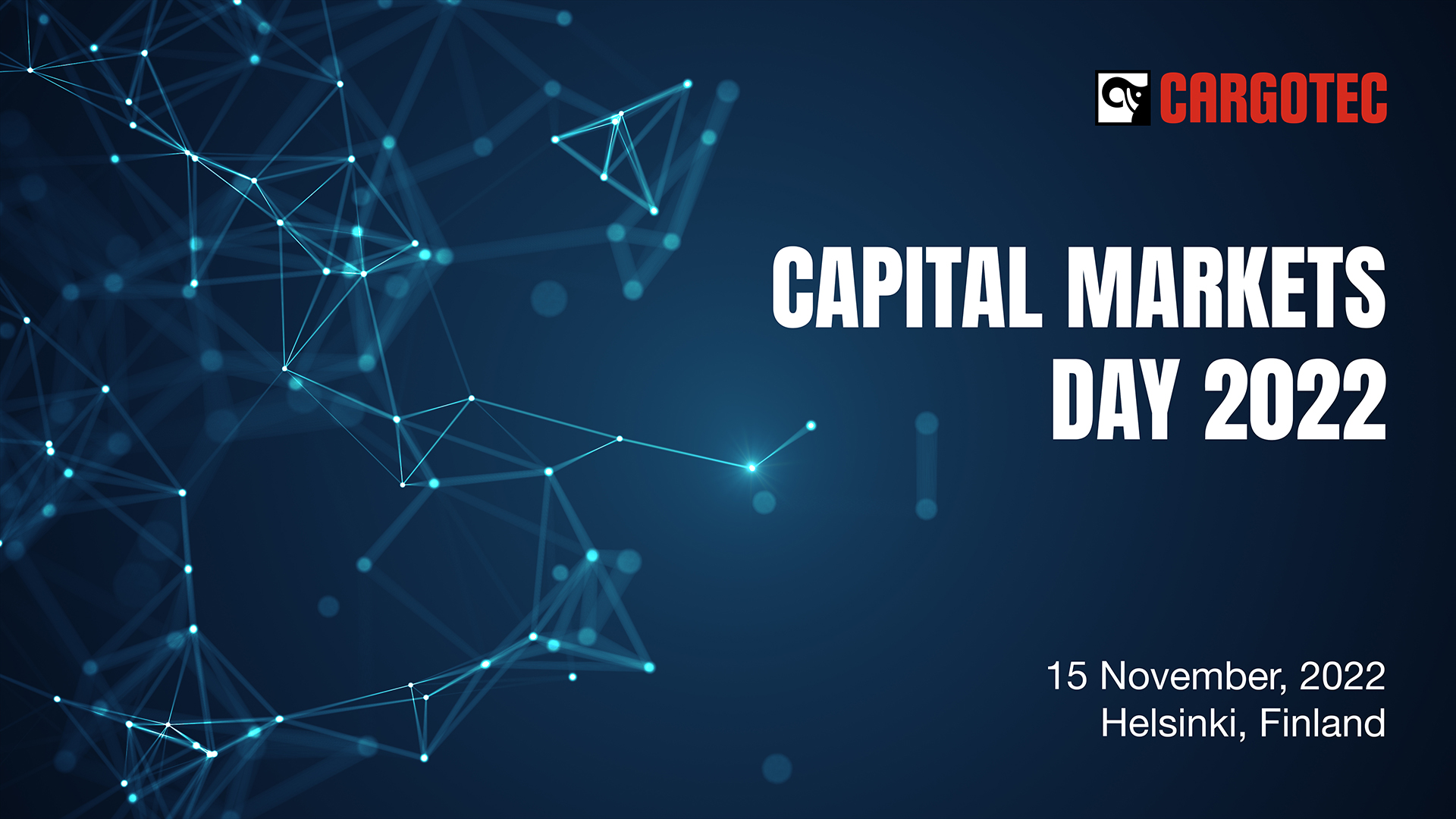 Cargotec, the global leader in sustainable cargo flow, arranged its Capital Markets Day in Helsinki, Finland, on Tuesday, 15 November 2022. The event focused on Cargotec's refocused strategy published in March, and future shareholder potential.
On the following day, about 20 of the participants visited Cargotec's Hiab business area's assembly unit in Raisio. Finland. The Raisio unit focuses on assembling Hiab's world leading Multilift-hooklifts, a demountables solution.
Link to the event recording
Breakout session – Services
Breakout session – Technology & Innovation
Breakout session – Sustainability